Probioform (2 liter bag-in-box)
Regular price
Sale price
$119.00
Unit price
per
Liquid broad spectrum probiotic
Naturally occurring: Enzymes, minerals, beneficial organic acids, B & K vitamins
Wild yeast
Survives stomach acid
2 months supply (133 adult servings)
No refrigeration needed
No preservatives or additives
Ingredient list
Purified water, Lactobacillus casei, Lactobacillus lactis, Lactobacillus plantarum, Saccharomyces cerevisiae, acetic acid, lactic acid.
Free from gluten, dairy, sugar and GMO.
pH level: 3.7.
Share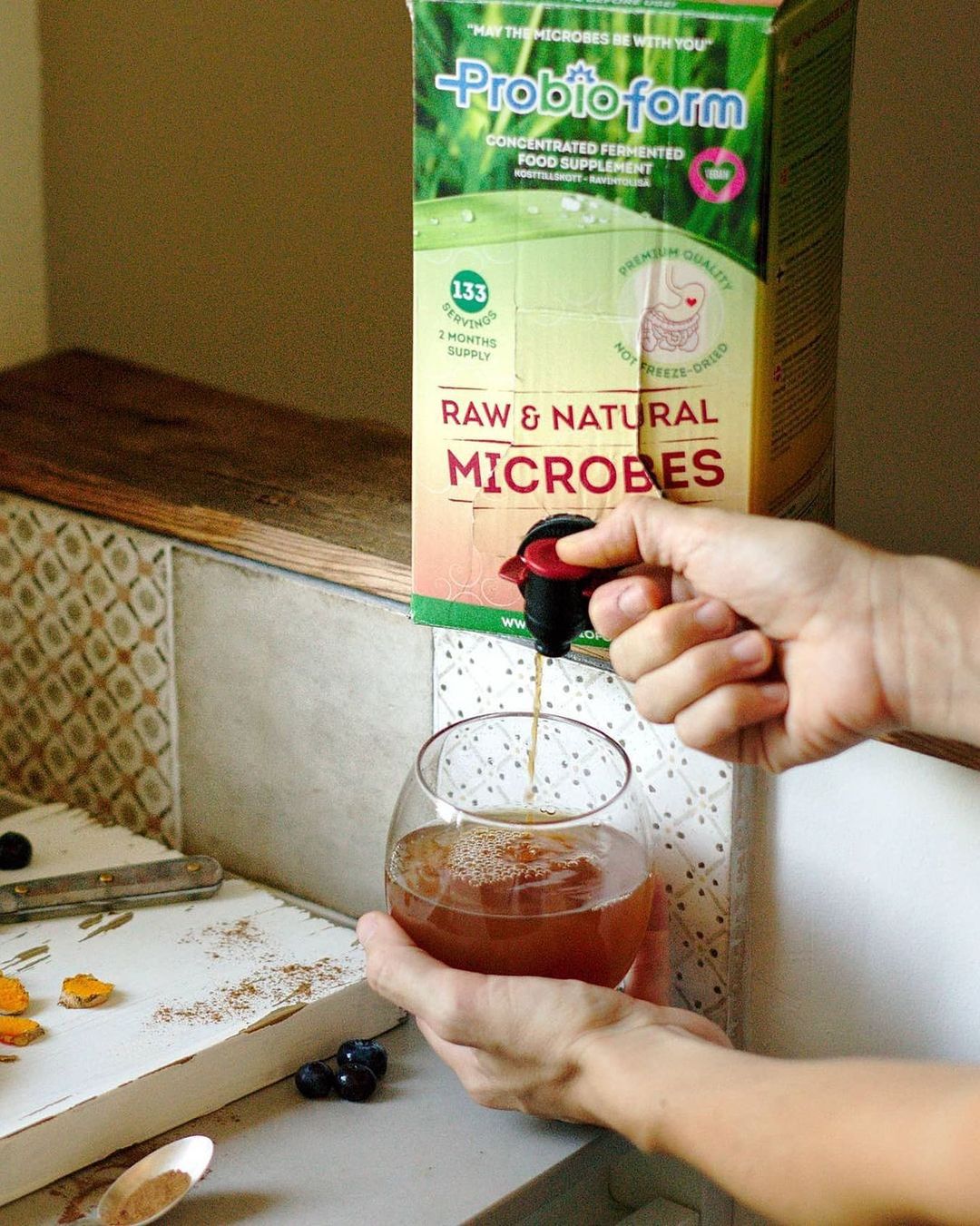 Make a probiotic drink
Mix 1 tablespoon in a glass of water or juice, morning and evening. Since it's slightly acidic kids can use 1 teaspoon or less for their daily probiotic drink.
Start a fermentation with Probioform
Start a vegetable fermentation (sauerkraut, kimchi etc.): Use 2 tablespoons.
Remove sugar and add a broader spectrum of probiotics to a probiotic drink (like kombucha or water kefir): On the last day of the fermentation, add 1 tablespoon per litre of liquid and let it ferment for another 24 hours. This will help remove some of the remaining sugars and infuse a broad spectrum of probiotics, enzymes, minerals, B vitamins and vitamin K to your fermentation.